cz / en / de / fr / es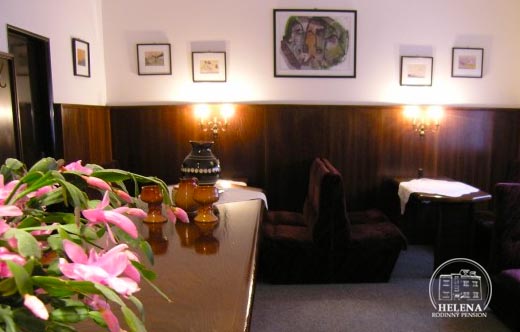 | Room | Price per night | Boarding |
| --- | --- | --- |
| Single bedroom | 840,- CZK | Breakfast |
| Double bedroom (single person) | 940,- CZK | Breakfast |
| Double bedroom | 1190,- CZK | Breakfast |
| Triple bedroom | 1940,- CZK | Breakfast |
| Children < 3yrs old | Free | No meal |
| Room | Price per night | Boarding |
| --- | --- | --- |
| Single bedroom | 940,- CZK | Breakfast |
| Double bedroom (single person) | 1040,- CZK | Breakfast |
| Double bedroom | 1390,- CZK | Breakfast |
| Triple bedroom | 2040,- CZK | Breakfast |
| Children < 3yrs old | Free | No meal |
Off-peak season: 07.01.2020 - 09.04.2020 a 14.04.2020 - 23.12.2020
Peak season: 10.04.2020 - 13.04.2020 a 24.12.2020 - 06.01.2021
In case of stay for a single night only, we charge additional fee 100 CZK.
Other services we offer
Our long term business partner is Czech travel agency Thanks to this cooperation we are happy to offer to our guests also interesting guided tours through City of Prague or Bohemian countryside. Visit the most romantic castles, fortress and towers in the Czech republic (e.i. Karlštejn) or spend time and relax in one of the Spa towns.