cz / en / de / fr / es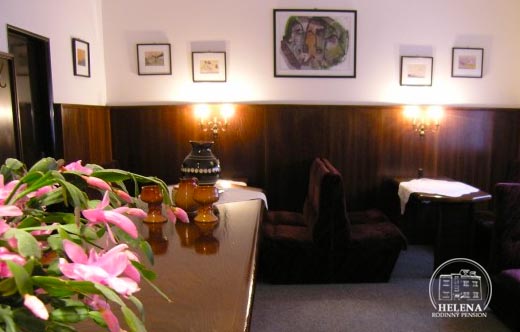 Pension Helena: family hotel in Prague
Hotel Helena offers affordable accommodation in seven different double bed and one single bed room. In the two of double bed rooms there is an option to add additional bed. All rooms have own bathroom with shower and toilet. Newly added is the free WiFi access available in every room.
On the ground floor of our guesthouse is a small coffee-bar with capacity of 16 people. These premises are also used for serving breakfast and [upon request] also dinners.
In the core of our services is to offer family friendly environment, and helpful staff at all times. This is supported by the fact of having lots of dear guests happily and regularly returning to us. If you have any questions about the availability of accommodation or B&B guesthouse, please contact us.
Parking at the hotel
For guests arriving by car we have an option to offer parking on the quiet street right in front of the guesthouse or in the underground garages approx. 400m away from the guesthouse.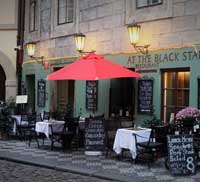 Neighbourhood of Prague 4 – Podolí
Podolí is a small and quiet district in Prague located on the right bank of the river Vltava. On the north side of Podolí is a neighbouring district Vyšehrad named and dominated by famous historic fortress. Along with Prague's Castle, Charles Bridge, and other historical places, Vyšehrad is significant and much sought attraction by tourists from all over the world. The Prague's historic city centre is only 4km away. In Prague's district Podolí are attractions to suit the wide range of people with all sort of appetite and preference.
The Neighbourhood and tips for trips in Prague
The oldest bridge over the river Vltava in Prague is Charles Bridge
Prague's Castle is the main symbol of Czech Republic and also it is the largest Castle in the world
Historic fortress on the rock above river Vltava Vyšehrad
Clock tower Orloj at the Old Town Square
The most popular view point of Prague is 63,5 m high observatory Petřín
Prague's shopping and culture centre Wenceslas Square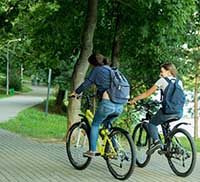 Sport recommendations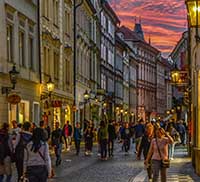 Shopping and Entertainment